The Process
---
TwistyLocks are
Healthy

, Bouncy, Manageable, Beautiful
TwistyLocks is one type of method used to start off locs. TwistyLocks is your 'own' natural hair and there are no weaves, no extensions and no added hair used to install TwistyLocks.
TwistyLock Technique
TwistyLocks are designed to work with naturally coily hair textures [hair textures that don't like combs :)]. The tighter the curls (coils) the better the hair will flourish with TwistyLocks!!  The technique creates a beautiful uniformed, tightly interwoven loc without the use of any glue, wax, gels or oily products.  The technique is painless which eliminates potential damages (thinning/breakage) caused from pulling too tight and/or over twisting the hair.  This technique is done by a special, perfected combination of twisting and interlocking to create healthy, beautiful locs that have the appearance of two-strand twists. Thus was born the name:
TwistyLocks... "Where Locks Look Like Twist"
TwistyLock Process
TwistyLocks is a very high quality, detailed process done mostly by hand and it can take up to 8 hours or more to install (time depends on texture, thickness and length of your hair).
The TwistyLocks process is long, however, it is completely worth the time for the quality work that is put into installing TwistyLocks.
TwistyLocks will have a beautiful appearance immediately after they have been installed...your hair will look like micro-twists or micro-braids.
TwistyLocks are installed by professional stylists who have perfected the technique and specialize in doing TwistyLocks full-time.
TwistyLocks Stylists also have been wearing TwistyLocks since 1998 and know the importance of having a professional look in the work place.
TwistyLocks are installed in a private, relaxing, professional environment and it will be the best investment that you have ever made to the health and growth of your "own" natural hair!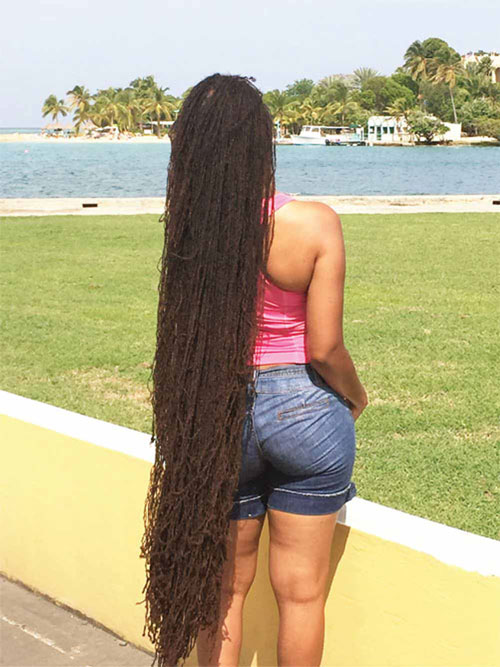 Benefits of TwistyLocks